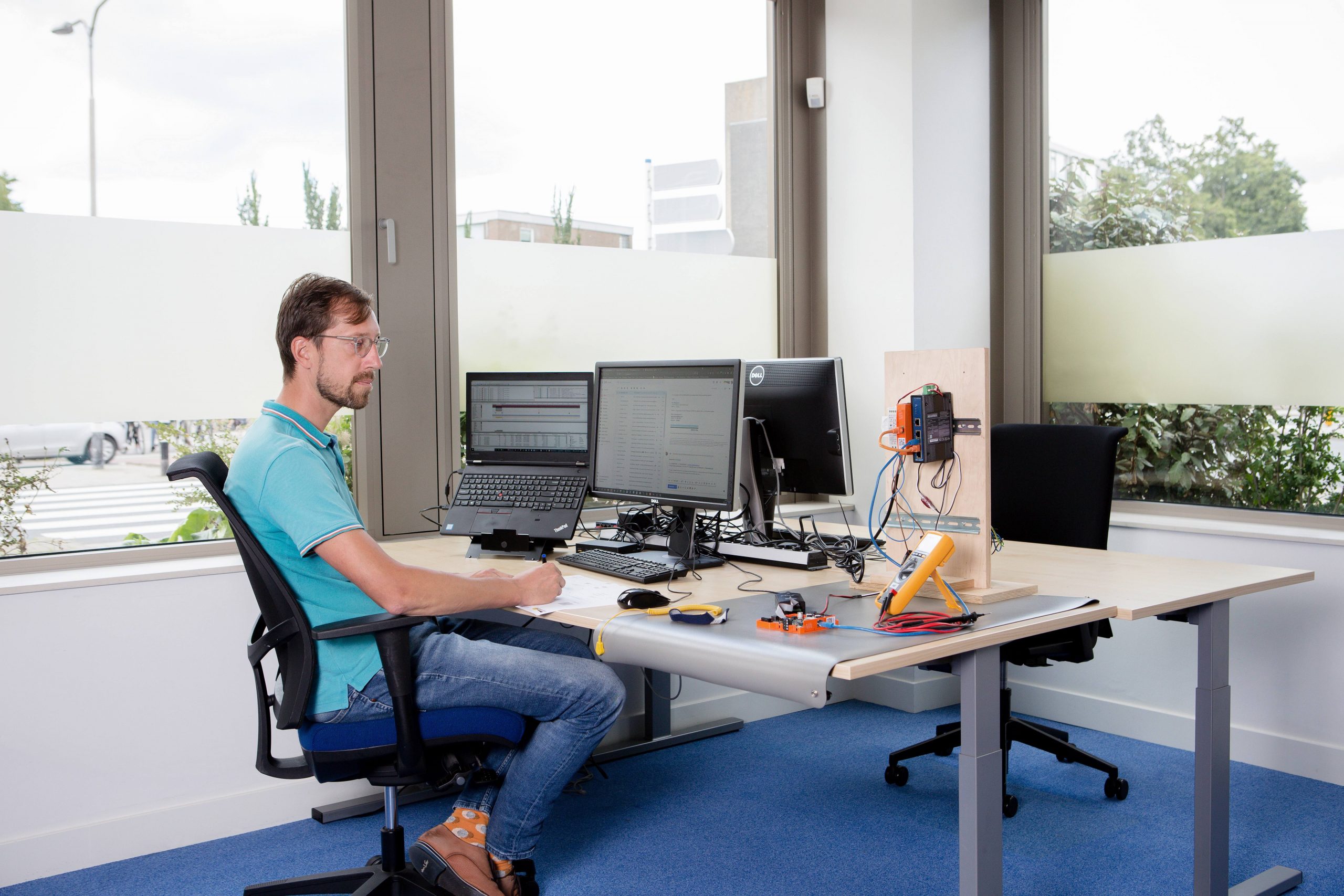 Technolution began in 1987 with four technology enthusiasts who were convinced that software and electronics had a lot more opportunities to offer than was realized at the time. They were creative dreamers, but with both feet firmly on the ground. One of the founders is still the managing director of our company. Today we are a team of 250 colleagues who are passionate about technology and work on innovative products, systems and technologies for a wide range of clients. We are a resourceful company with a particular focus on research and development. Technolution continues to stand for enthusiasm and drive, and for reliable innovation. But above all, we stand for high-end solutions that really add value for their users.
Multidisciplinary
We are skilled in many disciplines and we master all aspects of data chains in almost any context, from data acquisition to access and process management. Technologies are the instruments we have in our tool box. Whether we are dealing with software, electronics or programmable logic, for Technolution the first question is: what is the best solution for you? Only when we are sure of the answer do we choose the means to be used: a series product, customized software or electronics, or a combination of both. Our multidisciplinary specializations ensure we have the scope and flexibility to select the optimal solution for your specific requirements.
Innovative
Technology as a field is constantly evolving. Consequently, our Technology Office is always researching new technologies, tools and methods. In addition, we give our colleagues the opportunity to present their own ideas to the organization. This flow of new impulses means we are continuously developing unexpected, creative solutions for our clients. We are proud to have featured in the top 30 of Dutch research and development companies now for several years.
Co-creation and domain knowledge
Technology can only add value if it is fully adjusted to the wishes and requirements of its users. This is why we thoroughly study the fields that our clients are active in. But you are the best expert on your own field. We prefer to work with our clients in various forms of co-creation with an open exchange of knowledge and experience between all parties involved. Real creativity occurs wherever domain knowledge and technological experience meet.