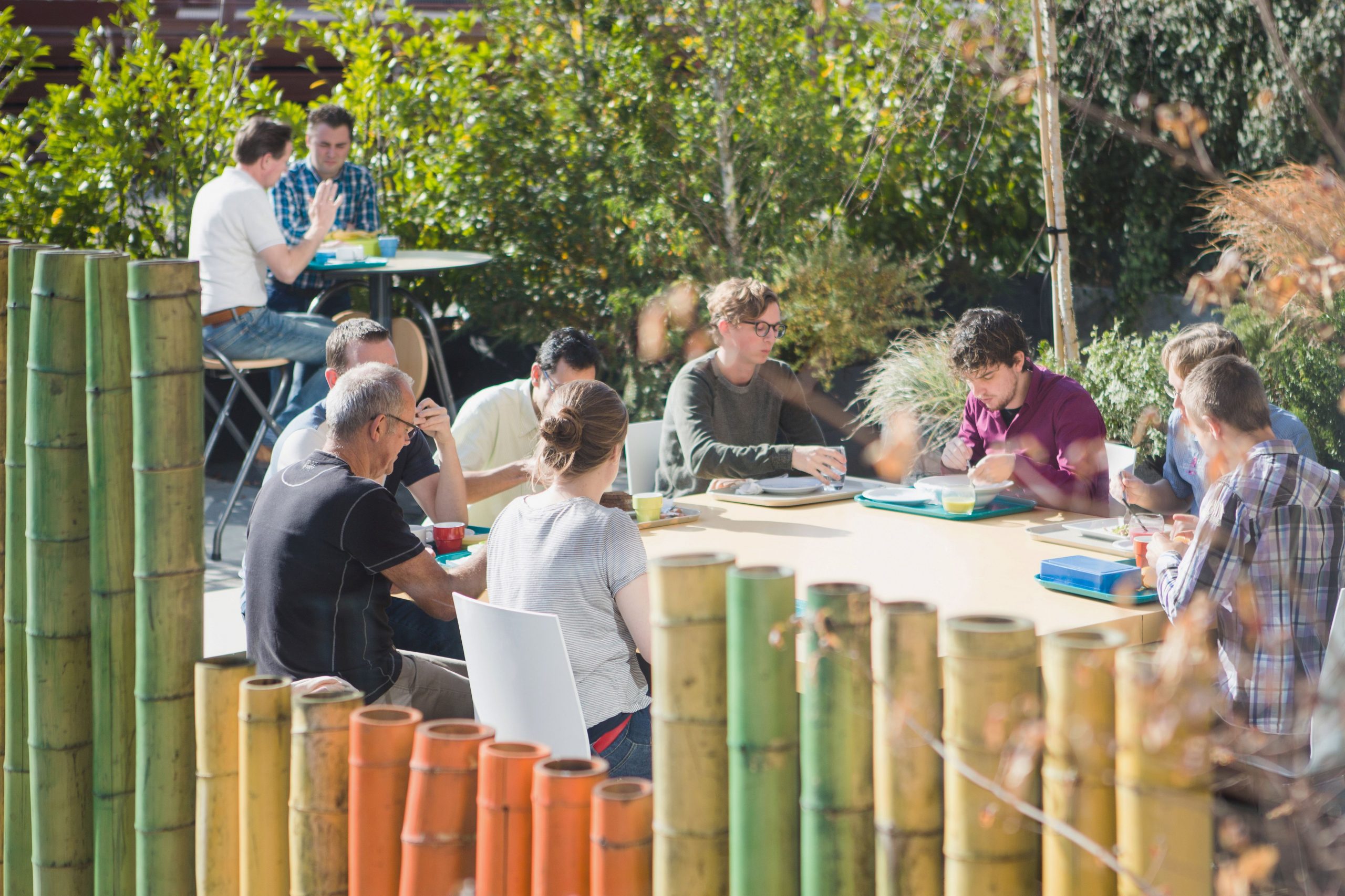 It is important for us that you are able to perform your job as good as possible. By offering good terms of employment, we create the best possible work environment. We believe that happy colleagues will lead to happy customers. That we are successful in doing shows from the employee satisfaction survey of 2020 during which our colleagues have graded 'working at Technolution' with an average of 8.7.
Feel good
It starts with a proper salary. Obviously, your salary depends on your level of knowledge and expertise, but to give you an idea: a designer with a technical master will start at €3100.
Furthermore, our employee satisfaction survey shows that our colleagues are particularly happy with:
the variety and content of their job, their great colleagues and the open atmosphere within Technolution.
their modern workspace and the quality of the equipment they get to work with.
the flexible options for working from home.
the freedom to determine their own career path.
"Most colleagues dived straight into working with technology after their technical training. I decided to go a different route. After my study of experimental science, I taught science at a high school for two years. But I truly found my calling here at Technolution. You are given lots of room for personal development and they will not abandon you when you might be in over your head. During my first year, my coach was amazing in guiding me. It allowed to me to both develop my professional knowledge as well as my non-technical skills."
Contact Christina
Would you like more information on working at Technolution? Would you like more information on working at Technolution?
Typical Technolution
No overtime culture; we aim to work a maximum of 40 hours per week.
You will work on challenging and socially relevant projects.
Our main office in Gouda is located next to the intercity train station.
And also has a spacious parking garage.
Our office in Deventer is located in the Leeuwenbrug, next to the central train station.
Flexible office hours with the option to work from home.
Generous profit sharing so that each colleague profits from good economic results.
Shareholding for all colleagues with a permanent appointment.
Sufficient travel allowance.
Sport and cycle allowance.