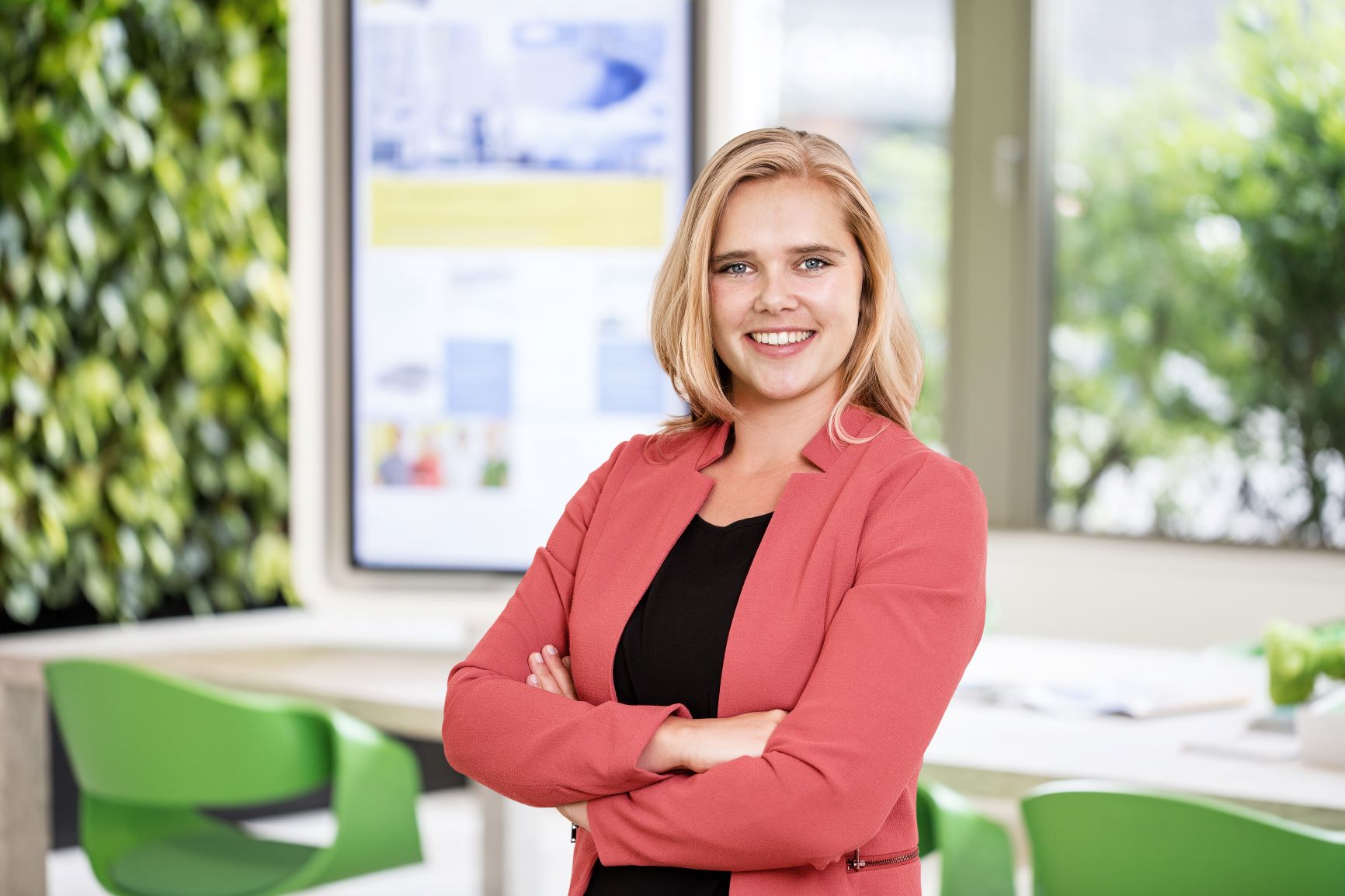 T² = (U+C•n) • (P+V)
De formule voor
blije collega's
Contact met Christina
Wl je meer informatie over afstuderen, stages of werken bij Technolution? Onze recruiter Christina beantwoordt met plezier al je vragen!
Speciaal voor technische bachelors en masters
Een stageplaats, afstudeeropdracht of juist je eerste baan – wat je ook zoekt, bij Technolution zit je goed. Wij hebben altijd ruimte voor talentvolle (aanstaande) technische bachelors en masters. Studenten Computer Science of Electrical Engineering voelen zich bij ons als een vis in het water, maar ook met Technische Wiskunde of Technische Natuurkunde (als je van programmeren houdt;-) hebben wij mooie uitdagingen voor je!
Een 8,5 voor werken bij Technolution
In 2020 beoordeelden onze collega's werken bij Technolution met een 8,5 gemiddeld – dat is ruim boven de ICT benchmark. De gezamenlijke fascinatie voor techniek draagt daar aan bij. Maar zeker ook de betrokken, slimme collega's, de positieve werksfeer en de mooie projecten waaraan wij in teams werken.
Wij werken aan maatschappelijk relevante projecten. Projecten waardoor onze klanten hun werk sneller, efficienter of beter kunnen uitvoeren. Van de coördinerende besturing (volledig afgehandeld met ICT-technologie) voor een veilige rit door de Gaasperdammertunnel tot aan de systeemintegratie en technologie voor de high-speed data-acquisitie en het high-speed transport van data om oppervlakken op nanoschaal in beeld te brengen.