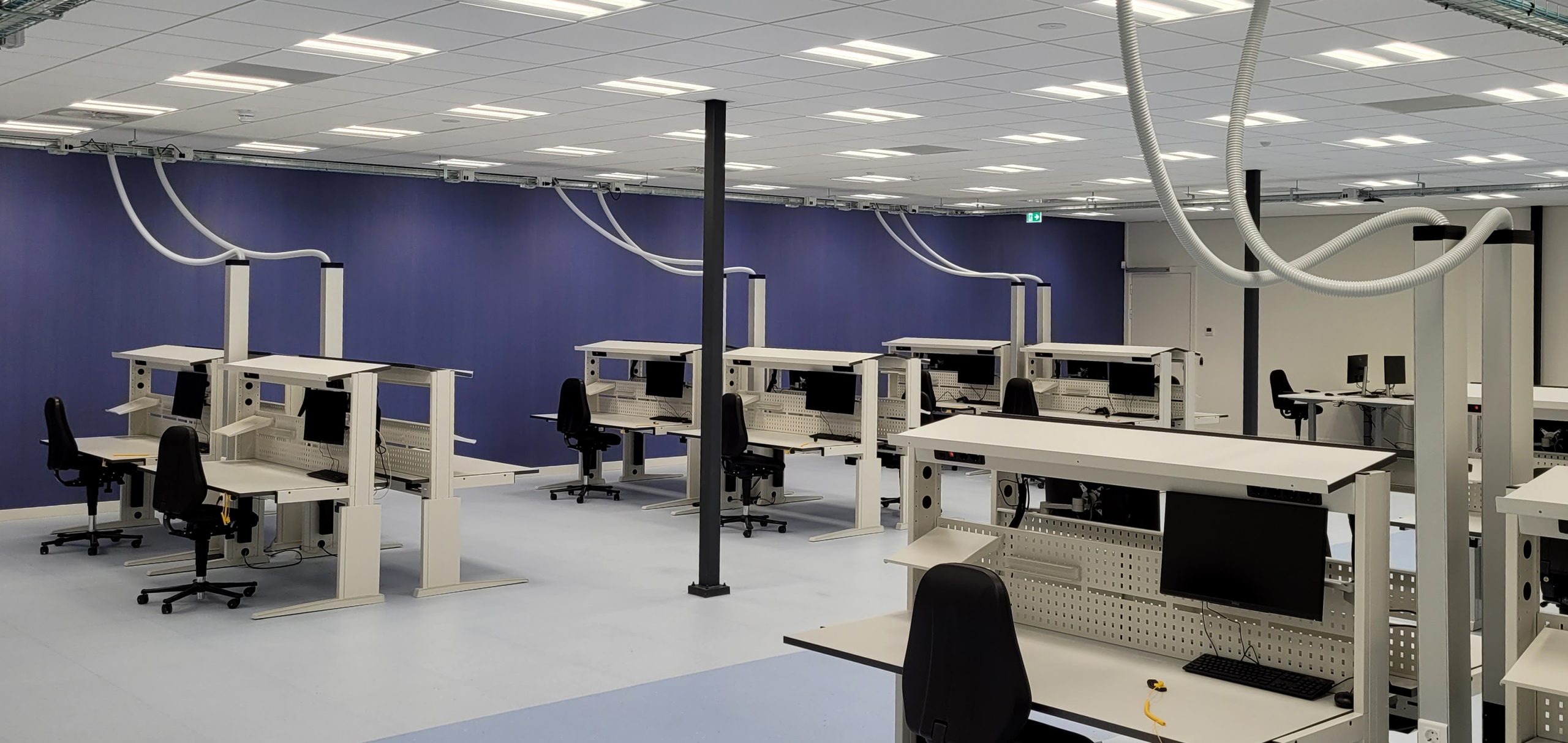 In-house assembly
Staying in control
Your high-grade electronics solution deserves the best production facilities. That is why we offer in-house assembly for small to medium series and unitary products. We apply the same high quality standards to assembly that we use in development and testing. As the development and production of your electronics take place in close proximity, there is every opportunity to discuss and implement design changes.
From design to assembly
As a designer and integrator, we like help you rise to the most difficult challenges. Our engineers are experts in the development of advanced electronics. But we go beyond innovation and development: we also assemble your product ourselves. This means you have a single contact for insight into and control over every step, from the first design to production of the end result. We offer clear insight into our processes, so that you always know what to expect.
Clean and safe
The assembly of your product is safe with us and will be carried out at our own secure location. Only our own staff have access to the assembly hall. Assembly takes place in a low-dust space, and your product will be spotlessly packaged, ready for processing in your own cleanroom.
Service and support
Our services don't end once your electronics products have been delivered. We offer clear support and Return Manufacturer Authorization (RMA) services for your product. And we actively engage with you on product life cycle from the first design onwards, by including such aspects as availability of parts, future upgrades and cost efficiency.
High quality and reliable delivery
In assembling your electronics, our goals are high quality, swift production and reliable delivery. Your products will be assembled by screened, internally trained staff, and we also keep an eye on the supply chain. This is how we safeguard quality and guarantee the accurate delivery of your product.
More information
If you would like more information about our assembly services, please contact Technolution Assembly today.