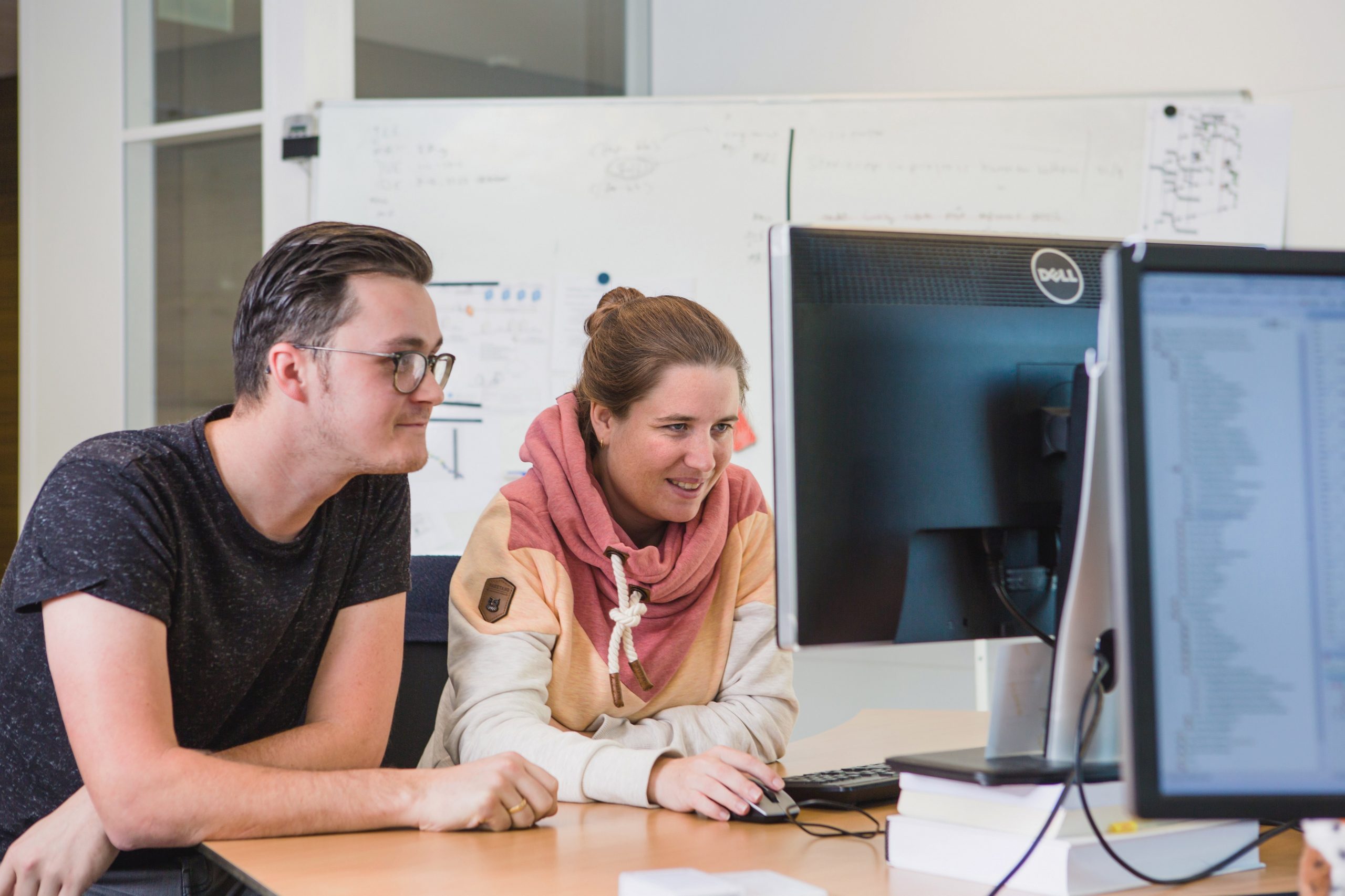 Want to work at Technolution after you graduate? Why wait that long?
We are always happy to make room for internships and graduating students. An internship or graduation project is an ideal opportunity to get to know each other. You would not be the first one to work with use straight out of school.
A project suitable to your level
As an intern during your bachelor's or master's degree or as a graduating student you can rely on Technolution for a relevant project appropriate for your level of expertise. This might be a subtask within a customer's project or an internal assignment for Technolution. But it is also possible that you get to work on an entirely new concept. You will be working on your project independently, but not by yourself. You will have an appointed mentor and other colleagues will always be happy to help you brainstorm or assist you.
Choose your favorite domain
We've got graduation projects in different domains:
mobility
energy
industry
security
"My graduation project fitted in perfectly with my ambition to specialize in the combination electronics and software. At the TUD, I visited a lecture from a developer at Technolution. That is where I got the idea to graduate here. And it was a success! I was hired by Technolution during my graduation project!"
Ask Christina
Would you like more information on graduating at Technolution? Feel free to contact our recruiter Christina.
Typical Technolution
Choose an existing project or design your own
Lots of possibilities: from developing a working prototype to a feasibility study for a customer or knowledge accumulation through innovative research
Working at a company that makes high tech solutions a reality
A minimum fee of €450 (based on a 40 hours working week)
Close mentoring by an experienced technology expert
Critical colleagues that are always willing to help out
A great stepping stone for a career at Technolution