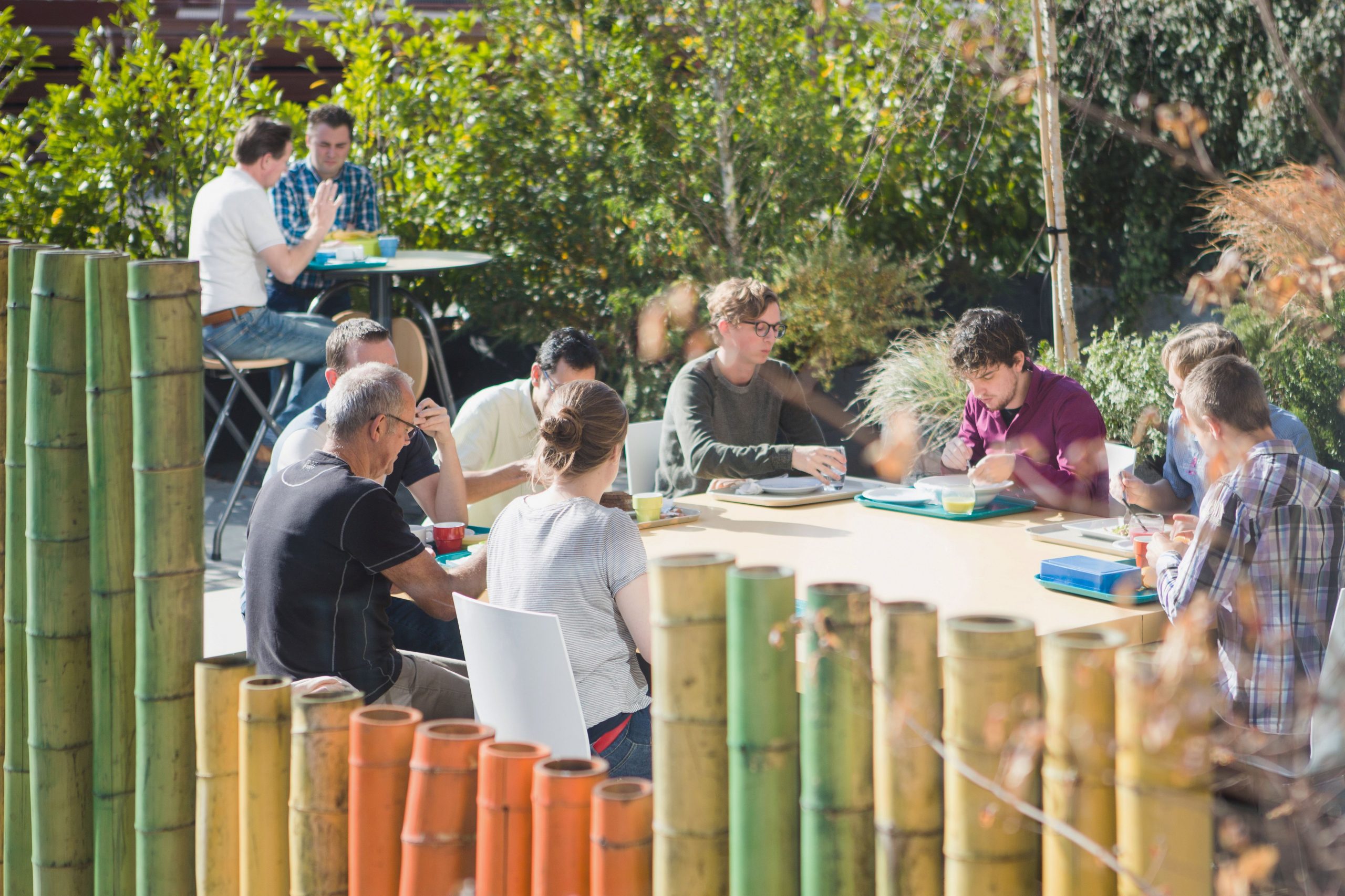 Whether you like a Linux shirt or a suit, need headphones to cover your ears or like to take your shoes off behind your desk – everyone has their own preferences. But we have one thing in common: our fascination for technology. We understand each other's language, learn from each other and work together towards smart solutions. That is what makes working at Technolution so special.
Your hobby, your job
What came first: the hobby or the project? Many colleagues spend their nights playing around with AI, IoT or home automation. Simply because it is so fascinating. We like to share this knowledge during projects or one of our lunch lectures.
Are you visiting for a job interview? Then by all means, take your hobby project with you to the interview. We always look forward to the revelation of the content of those plastic containers!
An 8.5 for atmosphere
How to describe an atmosphere… Why not grade it? In the employee satisfaction survey of 2020, colleagues graded the atmosphere at Technolution with an average of 8.5. The joint fascination for technology is a great contributor. Other contributing factors are the committed and smart colleagues who are always ready to answer any questions and the positive working atmosphere which allows you to say anything you want.
From making chocolate to go-karting on ice.
In addition to technology, there is plenty of room for other things. Our active staff association TechnoPV organizes monthly outings that are open to anyone who would like to participate. From making chocolate to go-karting on ice. Each year, Technolution has a team that participates in the Goudse Singelloop (race through Gouda's historic city center). In spring, we celebrate Technolution's anniversary with all our colleagues and their partners!
Feel the vibe!
Contact Christina
Would you like more information on working at Technolution? Feel free to contact our recruiter Christina.
Typical Technolution
No overtime culture; we aim to work a maximum of 40 hours per week.
You will work on challenging and socially relevant projects.
Our main office in Gouda is located next to the intercity train station.
And also has a spacious parking garage.
Our office in Deventer is located in the Leeuwenbrug, next to the central train station.
Flexible office hours with the option to work from home.
Generous profit sharing so that each colleague profits from good economic results.
Shareholding for all colleagues with a permanent appointment.
Sufficient travel allowance.
Sport and cycle allowance.