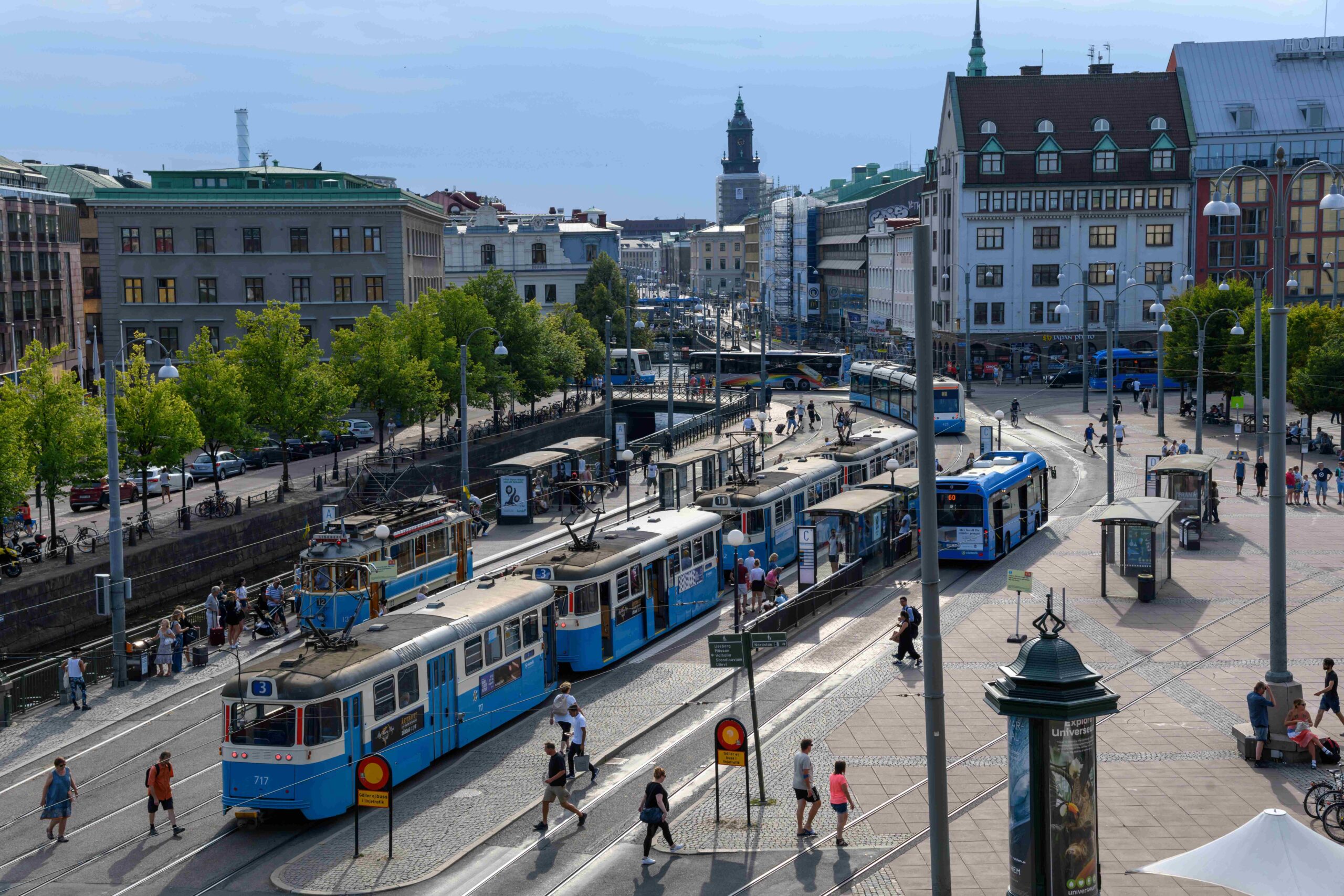 Geofencing helps make environment cleaner and safer
With a population of almost 600,000, Göteborg is the second largest city of Sweden, after Stockholm. Like many other cities across the world, Göteborg is working hard to improve air quality in the city, and this means reducing emissions by motorized vehicles. In collaboration with a number of technology partners and in the context of NordicWay2, Göteborg carried out a pilot on using geofences to realize dynamic environmental zones. NordicWay2 is a C-ITS pilot project in which vehicles, infrastructure and road managers in the Scandinavian countries can communicate with each other.
Changing circumstances
Göteborg has already established static environmental zones to improve air quality. Access to these zones for older diesel and petrol cars is limited through signs. The next step is the introduction of dynamic environmental zones using geofencing, which can automatically restrict access for polluting traffic. The air quality in the city changes constantly. At certain times, for instance during rush hour, concentrations of emissions in the air exceed health norms in certain areas of the city. Göteborg is planning in the future to permit access only for electric vehicles or other clean vehicles during these periods. In addition, geofencing can ensure that traffic drives more slowly in specific areas, like areas around hospitals and schools. Hybrid cars that can switch between electric and fuel-powered propulsion constitute a special category of vehicle in this context.
Switching automatically from fuel to electricity
During the pilot we studied the technology to automatically switch hybrid cars to electric propulsion. To do this, we used geofencing, the GPS-based method to create dynamic zones using virtual fences. Once emissions in a dynamic zone exceed a certain threshold, hybrid cars in the area receive a geofence notification. The vehicle can then determine autonomously whether its battery capacity is sufficient to transit through the geofence area. If this is not the case, the car can drive around the zone. As soon as the vehicle crosses the limit of the geofence zone, it automatically switches to electric propulsion. Another geofence zone could, for example, request cars to reduce their speed if they are in the area at the time the schools there are out.
The pilot rested on three pillars:
A protocol for the exchange of geofence information and conditions
Together with Volvo Cars, Technolution Move developed a geofences extension in DATEX II, the European exchange language for traffic data. This created a medium for the exchange of information about geofences, dynamic environmental zones and their conditions (open or closed) between systems.
A geofence management application
Technolution Move developed a simple management application for Göteborg that the city can use to create, adjust, activate or deactivate dynamic environmental zones, depending on the situation in the city.
A hybrid car that can switch automatically
Volvo added the possibility to listen to geofence notifications and switch automatically to fully electric propulsion to a prototype of the XC90 model.
Results
The pilot allowed Technolution Move and its partners to demonstrate that the dynamic exchange of geofence information is a good implementation for dynamic environmental zones, and also that the required information can be exchanged in DATEX II between the various stakeholders.
The pilot has enabled Göteborg to operate both geofences and the exchange of information with third parties through the management system. The system makes it possible to directly control geofence areas, so that emissions, traffic congestion, safety and other traffic aspects can in the future be successfully addressed locally.
Related information
Your question answered straight away?
We're here for you.