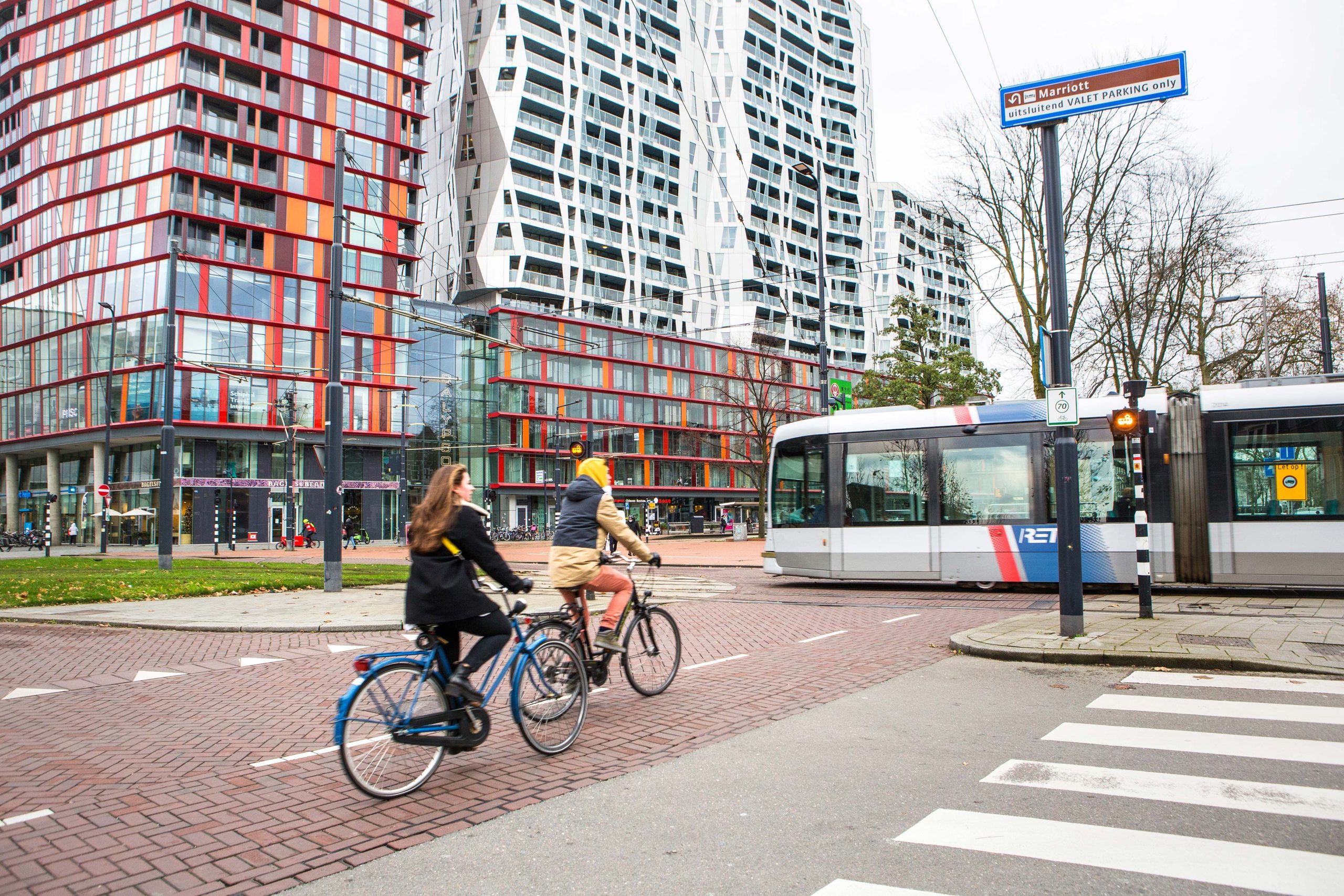 Public transport is a critical tool in reaching the goal of environmentally friendly mobility and smart cities. Accessible, comfortable, and efficient public transport reduces the stress put on traffic, creates space in urban environments and reduces the amount of harmful emissions. Technology is helping to improve public transport as well as make it more enticing. Technolution Move offers you the potential of years of experience with the development of solutions suitable for public transport. This includes, among other things, purposeful traffic management, advanced ticketing and payment systems for public transport, and sustainable energy solutions.
Traffic management focused on public transport
The transit of buses and street cars can be optimized using a variety of data resources. For example: time schedules, planned arrival times, current GPS locations, and occupancy rate of vehicles. Based on this data, the traffic center can specifically prioritize trams and buses at traffic lights. With this in mind, we have developed bus priority systems for international clients.
Our traffic management system MobiMaestro actively contributes to the use of public transport by, for instance, informing drivers with dynamic information panels about P&R locations and referring to public transport hubs.
Smart traffic sensors, such as FlowCube, can be implemented together with MobiMaestro to better align public transport and other traffic modalities in the city center. These are only a few examples of public transport orientated traffic management solutions that we have developed both nationally as well as internationally.
Ticketing
Thanks to OVpay, everybody in the Netherlands can check in at any public transport company using his or her debit card, mobile phone, or smart watch. This easy payment method is unique in the world. Technolution Move was closely involved with both the development of the original OV-Chipkaart (public transport smart card) as well as the current OVpay system.
Both ticketing methods function due to a complex scheme of collaborating systems and devices. This wide ranging type of system integration for mission critical systems is one of our specialties.
Clean Mobility and the power grids
A larger amount of people traveling public transport would result in less kilometers driven by cars and less CO2 and other harmful substances being emitted – a genuine form of Clean Mobility. That is why many cities and municipalities are focusing on stimulating the use of public transport. The environmental benefits are even greater when public transport is provided using electric vehicles. Especially when these vehicles are being powered by sustainable (solar or wind) energy. The energy requirements of electric vehicles can, however, have serious consequences for the local power grids. Technolution Move, energy specialist Technolution Spark, and our subsidiary Phase to Phase help cities and municipalities to develop sustainable solutions to prevent congestion of the electricity network.
System-wide support for public transport
The stimulation, expansion, and optimization of public transport involves many different aspects. As a (public transport) mobility expert, system integrator, and technological service provider, we can offer cities, municipalities, and provinces the knowledge and experience they require. Together we will find the best solution for your public transport challenge.
Related solutions and projects
Let's talk about your public transport challenges
and find out how we can help you