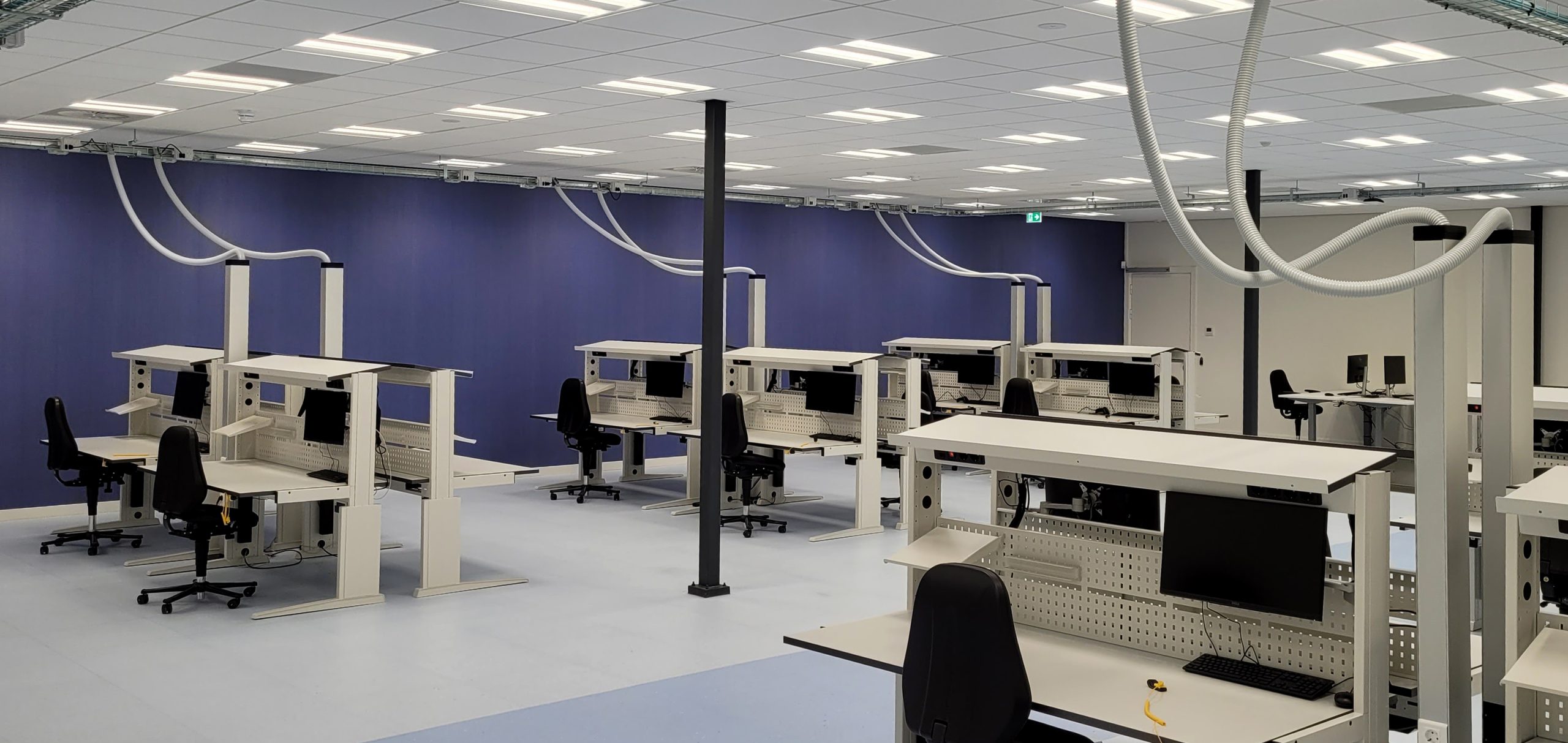 In-house assembly for maximum security
We have an assembly facility at our disposal. This is where we assemble, among other things, the High Assurance products of Technolution Prime. In addition, we also provide custom assembly support. During assembly, we abide by the same strict quality requirements that we use during development and the testing of our products. Assembly occurs at a separate, secured location that meets the highest security requirements of the Dutch government. You are therefore guaranteed that, in terms of quality, confidentiality and integrity, your product's assembly will meet every requirement.
Assembly Technolution Prime products
The Technolution Prime solutions for connection security (line encryption) and domain separation (cross domain) meet the highest standards. The majority of the Prime products is evaluated by the Netherlands National Communications Security Agency (NBV). This provides a greater security in terms of the functionality and security of the product. In terms of production and assembly, we want to guarantee the same level of security.

We handle the assembly of the final products and the purchasing of the components ourselves. We have immediate supervision of the entire assembly process and our products are assembled by screened employees. Thanks to this close collaboration between development and production, we can offer a high level of continuity and supply security.
Trusted assembly partner with high security conditions
Are you looking for a trusted partner for the assembly of electronics or the initial loading of keying material? In our assembly facility, we produce devices for (among others) the Dutch Ministery of Defence and other Dutch government organizations. This secured location is also available for the assembly of your own electronics while covered by high security conditions. The assembly service is especially suitable for unique, one-time products or prototypes and smaller series.
Service and support
The high standards we abide by during the development and production of the Prime products, also apply to the service and support. We offer you support for the entire lifecycle of the a product, a professional RMA procedure (Return Manufacturer Authorization) and expert primary and secondary support.
Additional information
Do you have any questions regarding our assembly facility? Please feel free to contact us for more information.
Related expertises
Let's talk about your high assurance challenge
and find out how we can help you