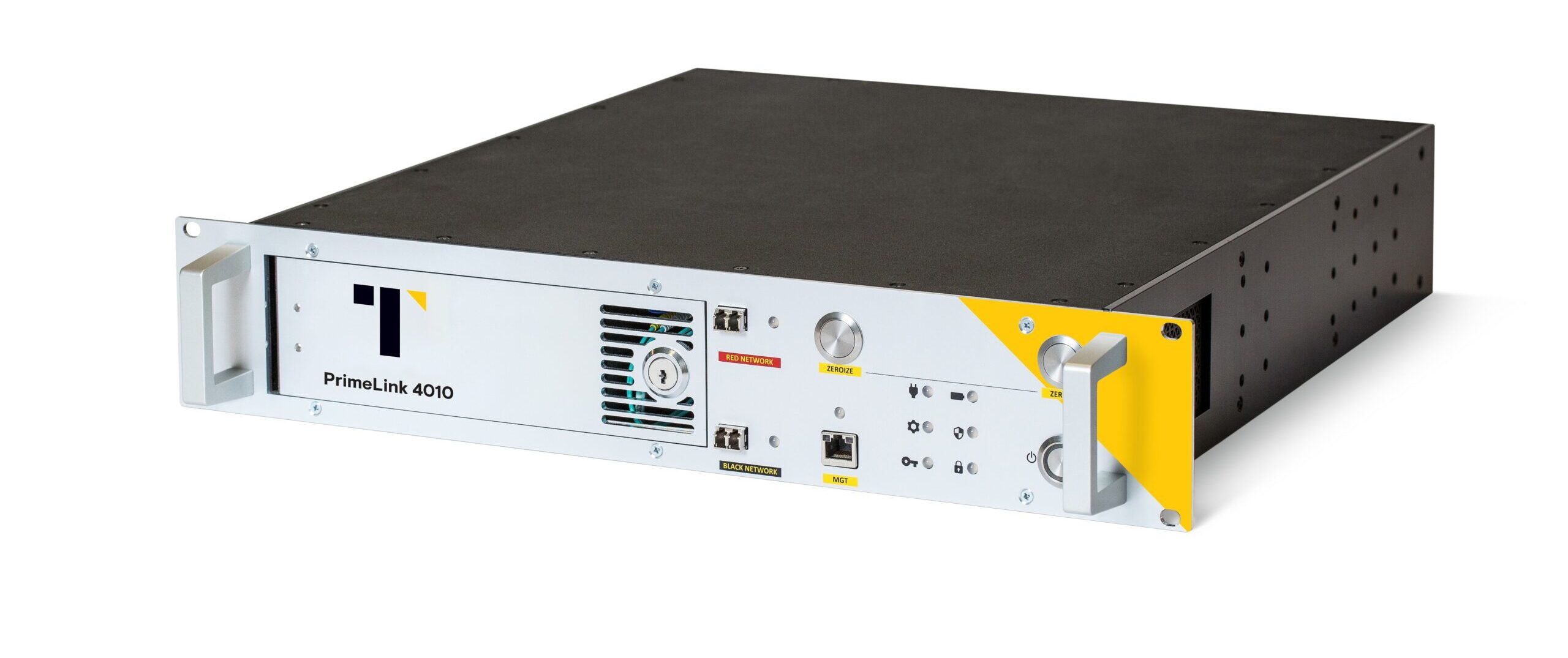 PrimeLink 4010
line encryption device
Rapid point-to-point line encryption at NLD Top Secret level
The PrimeLink 4010 is able to realize a rapid, secure point-to-point connection at the NLD Top Secret classification level. This line encryptor offers very high reliability, is quantum resilient and can be easily installed. Thanks to its high speed and the security measures that have been implemented, the PrimeLink 4010 is suited for transporting large data volumes at a high security level.
Rapid encryption with 20 gigabit/second
The PrimeLink 4010 encrypts and transports your data across two separate, independent pipelines each with a bandwidth up to 10 gigabit/second. The bandwidth of the outbound channel is entirely independent of the bandwidth of the inbound channel, so that a pipeline performance can be realized of 20 gigabit/second. This high bandwidth makes the PrimeLink 4010 highly suited for secure data transport between data centers. The performance and status of the data connection between two PrimeLinks can always be monitored in a management interface that is accessed separately.
Optimal security
The PrimeLink 4010 was developed with one aim only: to create an extremely secure rapid connection between two locations. Other network functionality is realized by neighboring network devices. The PrimeLink 4010 has no other network functions and therefore no other vulnerabilities. Thanks to the smart key exchange and the encryption algorithm it uses, the PrimeLink 4010 is also resistant to future 'store now, decrypt later' attacks by quantum computers.
Easy installation
The PrimeLink 4010 always comes in pairs and is pre-configured. The two devices will only accept data from each other. After easy installation and activation of the keys, the secure rapid data connection is ready for use. All you need to do subsequently is update the keys from time to time. No need for further maintenance.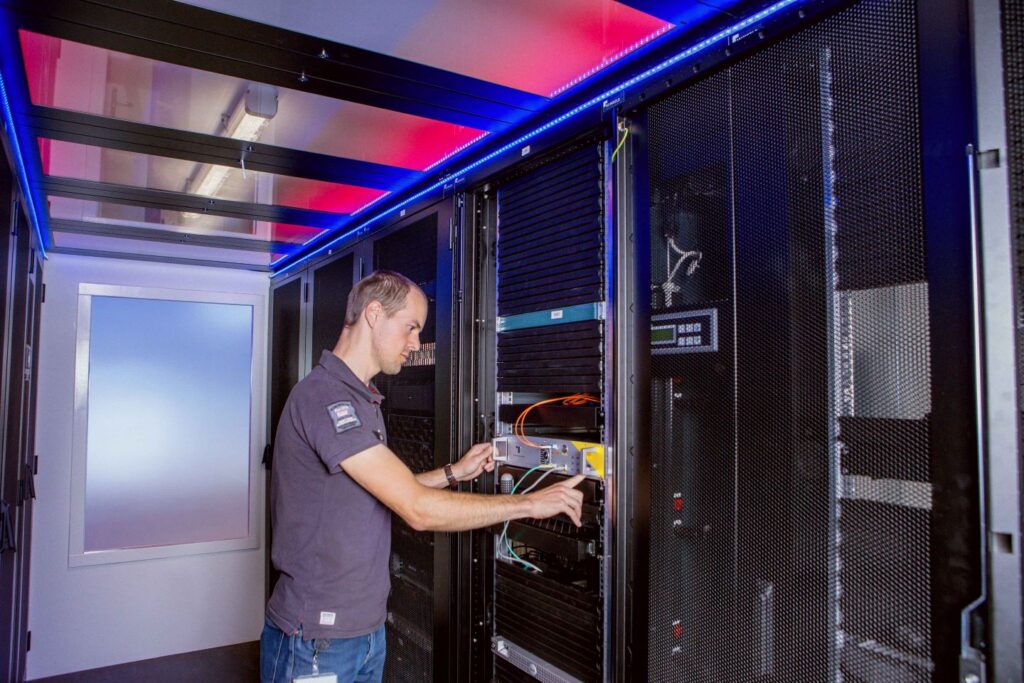 The advantages of the PrimeLink 4010
Secure point-to-point connections
Classification levels up to and including NLD Top Secret
Bandwidth of 20 Gbps (separate inbound and outbound pipelines of 10 Gbps)
Easy installation and rapid initial operation
Separate management interface
Quantum resilient
Cleared by the Dutch National Communications Security Agency (NBV)
NBV assessed for NLD Top Secret
The security level of the PrimeLink 4010 is officially determined on the basis of an assessment by the Dutch National Communications Security Agency (NBV). The NBV assessment has cleared the PrimeLink 4010 for use by the Dutch government in applications that require the NLD Top Secret classification level.
Related products
Let's talk about your application
and find out how we can help you